"I wish somebody would do something about all of this."
Amazingly, it is not merely 40 year old, grieving mothers that have lost their sons to the hard streets or cemeteries of the inner-city revealing this sense of hopelessness. It is not even overworked detectives, repulsed that they spend more time fighting the criminal justice system than enforcing the law, that impart this finishing line. Unhappily, I hear this expression from politicians, ministers, financiers and many other neighborhood leaders. Powerful men and women of access and influence seem so weak and in such great despair when arise the topic of comforting the families of victims of homicide, missing persons and exploitation cases. Men and women that have access to the greatest resources for serving the poor and needy seem dim of expression and display the most quizzical looks upon their faces. Worst, some will express the greatest concern for the resolution of cases rather than the comforts of families. It seems that once the case is solved the pressure from the families, the press and the neighborhood activists will go away. Every leader wants the "noise" to go away. The less noise, the easier it is for everyone to close the virtual drapes on the families that still grieve.
"I wish somebody would do something about all of this."
On Saturday, December 5, 2015, the Metropolitan Police Department's (MPD) Victim Assistance Unit (VAU) hosted The 8th Annual Tree of Remembrance of Homicide Victims. MPD members assist crime victims by providing them with information about their rights and available programs and services that can help them cope with physical injury, emotional trauma, and economic loss. The event offers outreach to families and friends that have been cast aside by time eternal and the beleaguering hopelessness that comes with the annual notice that nothing has come of the police's investigation into the homicide that grants them entry to the event. For the sake of transparency, my wife, Francine, and I were granted passes into the event simply because our daughter's, Charnice Milton, homicide has yet to be solved. We grieve privately more so now as we get closer to our first Christmas without her. However, there are others that have remembrances the extend father in time than ours.
"I wish somebody would do something about all of this."
On December 17, 1993,
Shanda Smith
, President and Chief Executive Officer of
MURDERMISTAKEN, INC.
, experienced a grief far more egregious than our own. Almost 22 years ago, her two children were shot to death on their way to a church Christmas party in the Congress Heights neighborhood of Southeast Washington. Her children, Rodney and Volante' Smith, were mistakenly murdered. The Smith children were murdered at a time when the District had one of the highest homicide rates in the nation. So how does a woman, after twenty years, feel about the absence of resolution? Bitter?
ON THIS DAY / Mother Shanda
Today is your 20th Anniversary & I am so glad GOD gets the VICTORY!!! AMEN!!! I look back and never once did I see myself 20 years later... I have been blessed again to sponsor a Christmas Party for other children here in DC who have loss a loved so precious to them whether it was their Mom or Dad, sister or brother... I miss your smiles & laughter and to see other kids during this season doing it, bring tears of JOY & GOD gets the VICTORY!!! I have already paid in full for your headstone bench, I will have a candlelight vigil and be able to sit down for a while, it is so beautiful, I believe it was harder for me to make up my mind what I wanted... Wait til you see it, only a Mother's Love could make this happen... Oh, yeah we will be welcoming our first baby girl in February, your little brother did it... I hope she keeps her Momma Taji feet...lol... I just wanted to come in and check on you & see you soon... Continue to embrace & watch over us in JESUS NAME WE PRAY!!! AMEN
Like my wife and I, Ms. Smith did not internalize her heartache as seems the acceptable social and criminal justice norm. "In my loss I realized that, out of this tragedy I could be a solution to the problem by giving back to other kids who have loss a loved one to the heinous crime which plagues our communities." While there were many tears and dark days, she will remember them and all fallen soldiers to senseless deaths here in DC forever. She created a tool to gift those that have lost their greatest loves.
On Saturday, December 19th, 2015 from 2 - 6 PM at The Youth Services Center (Old Receiving Home) 1000 Mt. Olivet Road, NE, Washington, DC 2002, she will host
The MURDERMISTAKEN ANNUAL CHRISTMAS PARTY for CHILDREN
. Many children that are experiencing the loss of mothers, fathers, brothers, sisters and others receive a donated gift. While it is not enough to return a deceased mother to a child, it shares the hope that someone cares and that the victim still exists. Her fight for resolution inspires many somber victims to awaken each day with the expectation of that promised call that will permit them to breathe again.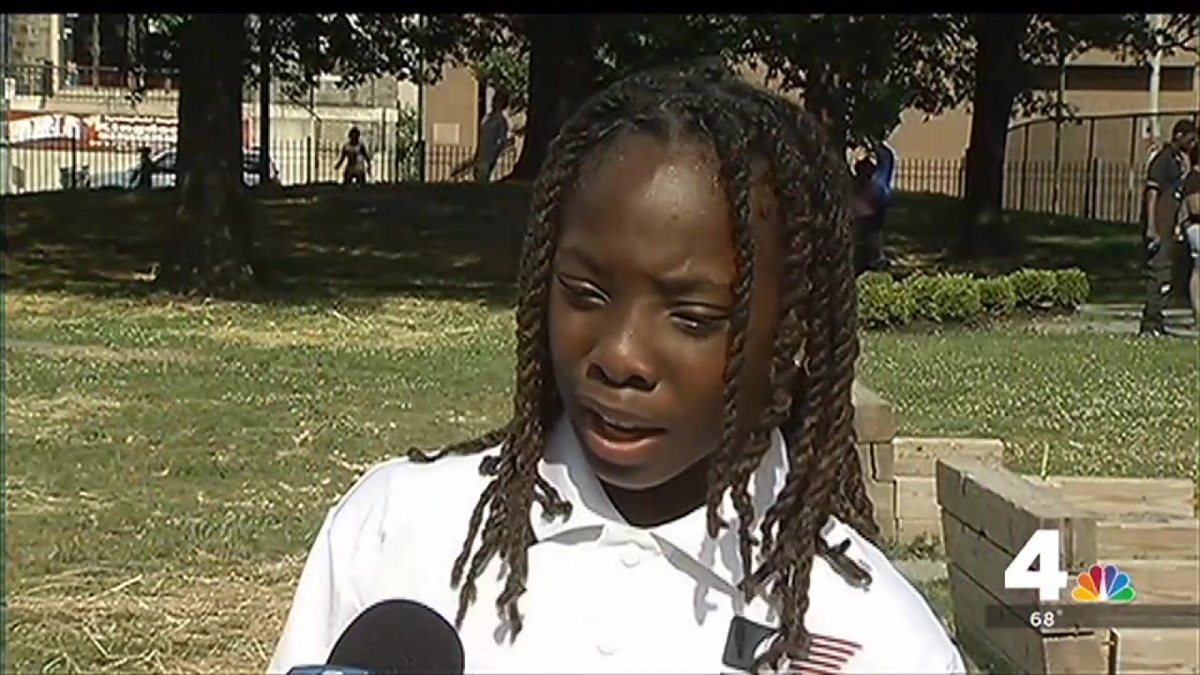 "I wish somebody would do something about all of this."
At the Tree of Remembrance event, I watched my wife and Sandy Gliss hug. It was, at once, a sharing of comfort, grief, understanding and hope. They are both mothers. Each has lost a daughter to murder. There is a $25,000 reward being offered for information in each of their unresolved homicide cases. There is more that these women share. They did not meet in high school or college. They did not share a vacation cruise or travel the world together. Sadly, they met a funeral home, each planning the burial of their daughters. Renown is the
Death of the Black Journalist
Charnice Milton
. Lesser known is the
Death of The Black Mother Tamara Gliss
.
On Memorial Day just after sunset, a 31-year-old mother,
Tamara Gliss
, was killed. Detectives believed that she was accidentally shot as another at the barbecue that she was attending was targeted.
Gliss
was sitting with friends along O Street in Northwest D.C. between 6th and 7th Streets just steps from her apartment building when she was shot in the head. Neighbors and law enforcement sources believe it is gang-related.
"She was just a sweet person," said another friend. "She was Tamara. She was a loving, caring person and I love her."
DeVontae, her son, grieves still. A great student of very respectable character, the young man struggles with why he must hold a candle within a Christmas bulb emblazoned with his mother's name upon it rather than holding her this Christmas season. Cherishing the bulb soothes the moment during a well attended event hosted for unresolved homicide victims' families. However, it is as cold as the grave when there is not an answer for "Who killed my Momma?" What hope is there when the killer has been brazenly spotted enjoying the fruits of the same neighborhood while the victim's family hides in fear. If a 9 year old can be mistakenly targeted for death in Chicago by retaliating gang members then, what comfort has the family concerning DeVontae's safety? Charnice's death and homicide investigation have received international notoriety. It has led to the creation of The
Open Heart Close Case Campaign (OHCC)
. Our hope is that the donation of time and effort promised by 75 of the world's top private investigators through the
Comen International Agency
will shine a light on the Tamara Gliss Case. It is why both mothers' departing hugs shone more brightly than the candle in the bulbs that each held.
"I wish somebody would do something about all of this."
Tyria Fields, Manager, and the MPD Victims Specialist Unit
did well in reaching out to those that have lost loved ones in violent crimes throughout the District of Columbia. The Tree of Remembrance brought many out of the shadows of grief and ignorance and gave a sense of confidence that tomorrow may be better. However, the stark revelation of the event is the absence of those that seek the spotlight of travesty and tragedy when such occurs. As dim a setting, glaring were the missing politicians that have promises of social working their way through homicide crises. The Mayor's budget increases the Investigative Services Bureau (ISB) – works with the community to solve crimes, helps bring offenders to justice, supports the recovery of victims, and protects witnesses - by
$18 million
in 2016. However the increase will be spent on youth investigations. While it is a great standby for people to say that youth are killing persons, the latest DC homicide epidemic reveals that adults in gangs are more likely the killers and targets. Hence, with over 4,000 unresolved homicide cases since 1993, the Mayor and City Council might wish to announce a larger ISB Budget increase that allows for the hiring of more detectives and potential partnership agreements with private investigating firms. A City without a high homicide case closure rate lends credence to the power of criminal gangs and a sense of fear in the citizenry. The Office of Film, Television, and Entertainment (OFTE), in spite of a $10 million 2016 budget transfer of the Office of Cable Television to its division, was absent. The same government that says no to a "DC's Most Wanted" Crime Show, I suppose, has little time to film the MPD reaching out to crime victims.
Finally, when it is most bleak, where is the Faith community? Having dinner in Fort Washington, MD on Sunday, my wife and I overheard a minister designing plans to start his own church. How great the building will look, all of the people that it will seat and the number of concerts that could be performed. Under great restraint, I wanted to tell the minister that his "church" was built at the Tree of Remembrance on Saturday. There were families that were poor in Spirit and lacked apostles, prophets, evangelists, pastors (or "shepherds") and teachers. They lacked a choir to give them a song that they could sing when no one was present to inspire and encourage them. They lacked warriors that would continue to pray for them even when the event had passed. Where are the visitors that once brought Popeye's Chicken to the homes of the victims families to laugh with them and to remind them that there is a friend that is closer to them than a brother? I know, I know. Your church is always open. Well some of the victims know that the building is there but the people are absent from their lives.
"I wish somebody would do something about all of this."